How should we prepare for the 2023 recession?
A recession happens when two-quarters of GDP (Gross domestic product) is negative. Simply put, when a country's GDP falls consistently for six months, a recession occurs. And as the Royal Bank of Canada predicts, Canada will experience a mild recession in 2023; It is essential to safeguard ourselves from the financial pressure it can put on us.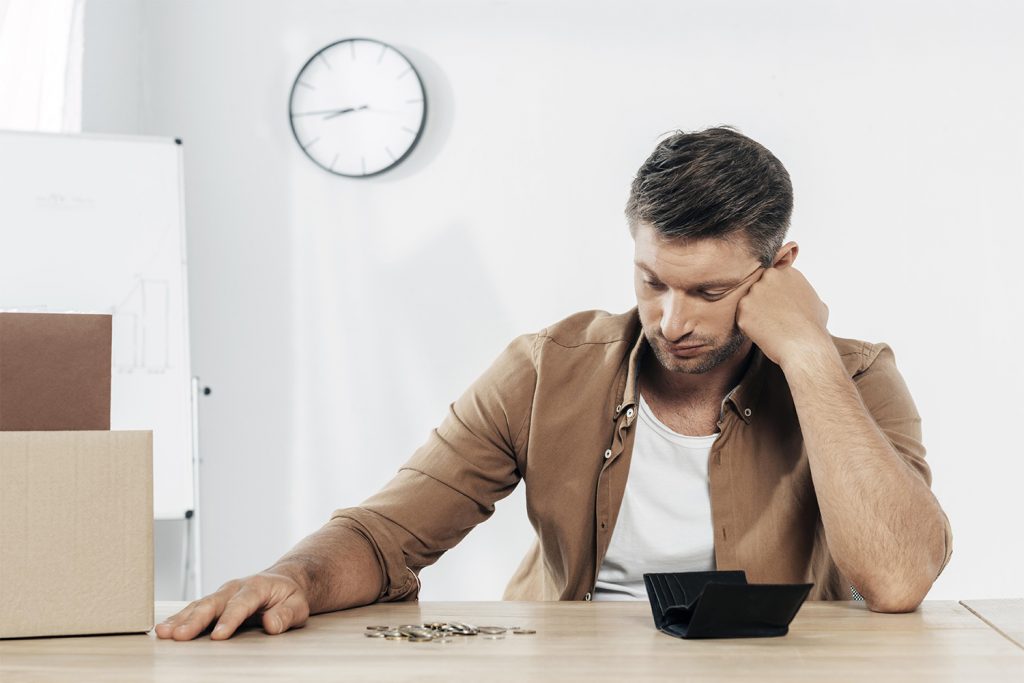 Canada has experienced several recessions since 1926; However, the good news is that the economy always recovers. Below are some financial protections that can help you survive and thrive during a recession.
1. Budget and save money
It's imperative to have adequate money in your account to pay your monthly bills in case you lose your job, whether there is a recession or not. The first step is to analyse your monthly spending and ask yourself whether you can do something to reduce the money outflow. Even doing simple things such as cutting down monthly subscriptions to streaming services can help you save money, which you can put in a fund to use in an emergency. It is best to have enough money in a fund that can cover your expenses for three to six months.
2. Pay your debts
An expert certified public accountant CPA will recommend you pay off your debts (credit card debts) before the recession hits. But before that, analyze your financial situation, like if you don't have enough cash to cover your expenses in case of a job loss, don't pay your debts. Because a lack of saving leads to people using credit cards, which increases their debts. If you have adequate cash, make a strategy to pay your debts one by one, even if it is time-consuming. It will not only free you up from any financial liabilities but also give you enough opportunities to invest in different financial markets.
3. Improve your skills
Media and tech industries have witnessed mass lay off in the past few months, meaning it can reach your business/industry too. Also, during a recession, unemployment rises, making it difficult for most people to avoid layoffs. So, upgrade your skills by taking advantage of professional online courses and certifications. It will make you more valuable to your organisation/company and help you save your job.
4. Use your uninvested cash
If your debts and emergency funds are in order, consider investing unused cash in the market. Look for such assets that you can buy at a discounted price during a market downturn. You can take the advice of a financial advisor to know about those investments that can help you generate wealth and fulfil your financial goals. Financial advisors suggest investment options that fit individual goals and risk tolerance.
5. Find different ways to save and earn money
You have to seek creative ways to save money like you can evaluate your insurance plan to see if it is offering you the best options under different circumstances and save money. Also, seek ways other than your job/employment to earn money or add a revenue stream through different investments. Evaluate your financial statement thoroughly before the recession to better prepare yourself.
6. Invest wisely in the stock market
The stock market slumps down before and during recessions, providing a great opportunity to invest in shares as the prices are lower. You can sell some of your investments, which are at a loss during the recession, to reduce your tax liability. Also, make your investment goals to invest wisely in the stock market during the recession. Also, remember that the stock market takes time to bounce back, so invest money that you will not need in the next three to four years. The stock market can provide you with an attractive opportunity to build wealth for your retirement during the recession if you know how to invest.
7. Don't panic
People who have lived through two recessions- The great recession and the coronavirus pandemic get scared even hearing the word recession. But as experts predicted, the 2023 recession will not be as severe as the previous recessions. So, don't panic and keep yourself focused on your long-term goals. Also, don't consider everyone's suggestion, as you may get overwhelmed; Start by budgeting your monthly expenses and slowly work towards paying off your debts.
Conclusion
You can relieve the stress and worries associated with recession by preparing your finances at the right time. While even experts can't suggest the perfect time for a recession, if you're feeling a shift, it's best to ask yourself what you can do to become stronger financially.